PESI Scholarships for Summer Professional Learning
 Plan for summer professional learning now!
 Scholarship funds are available for PESI Members  
to support participation in Summer Science PD events!     
*One application per member, up to $160 to be awarded on a first come first served basis!  
 Send your contact information
and the class you plan to register for to:
You will be notified if funds are available or not.
 See below for examples of Science PD opportunities to choose from.
 2021 Virtual Summer Leadership Institute
Summer of Synergistic Science: Connecting, Sharing, and Networking
The NSELA Board and Executive Committee have made the decision to hold the upcoming Summer Leadership Institute virtually over three weeks leading into the upcoming school year. The dates of the conference will be July 20, July 28 and August 5, and will focus upon topics under the umbrellas of leadership, engineering, and scientific phenomena.
Day 1  – Tuesday, July 20th

 
Embedded Engineering:Engineering can be used as a way to help ALL students identify with and apply science concepts. By experiencing high quality engineering curriculum, utilizing problem solving and design, students can address social justice issues within their place. This strand will bring in varied perspectives and expertise around how to embed engineering within the science classroom with a focus on equity.
Day 2 – Wednesday, July 28th
Phenomena: Phenomena are not just a hook! This strand will explore all aspects where phenomena have an impact including high quality curriculum, assessment, language and culture, and community connections.
Day 3 – Thursday, August 5th

 
Leadership Development:  Leadership skills can constantly be developed and improved, especially with the support of a community, like NSELA. This strand will hit on various components of leadership including professional (publication tips, education research) and personal (self-care, implicit bias) considerations
Registration Prices
Full conference experience: $79 for NSELA Members, $139 Non-Members (this includes an NSELA membership)
Daily registration: $33 for NSELA Members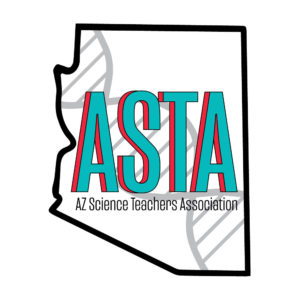 Virtual Academy – 22 Days of Science Professional Learning
Dig into the 3-Dimensions of the AZ Science Standards with ASTA during our 

Virtual Academy

 happening the month of June. You can join ASTA Ambassadors throughout the month of June for webinars (free for members; $5 for Non ASTA member) and workshops ($25 for members; $35 for Non ASTA members). You can pick and choose which sessions you'd like to attend. Registration in advance is required for all sessions.
Stability & Change Science Teacher Virtual Symposium
When:  July 12 and 13th, 2021
Where: Virtual via Zoom
Cost:  $80 ASTA Members (You must be logged in as a member to obtain this pricing);
$110 Non ASTA Members
On July 12th & 13th, ASTA will hold its VIRTUAL  Stability and Change Science Teacher Symposium.   
Do you want to learn how to use the Stability and Change crosscutting concept in your curriculum?
Would you like to deepen your science knowledge?


Register

 today for the Virtual Stability and Change Science Teacher Symposium.  Throughout the symposium, educators will have the opportunity to look at a variety of science fields using the crosscutting concept lens of stability and change from the Grand Canyon to vaccines, the ocean, and more. Hands-on experiences using materials in the box of goodies (worth ~$100) each attendee will receive in advance of the symposium, digestion time to discuss how the content and activities apply to their grade level, and time to ask questions to the lineup of everyday STEM superheroes serving as speakers will make this professional development experience out of this world.  Registration closes June 30th.  
Registration OPEN for #STEMAZingInstitute 2021 – powered by Tucson Electric Power! Southern AZ teachers, don't miss this exceptional PD opportunity. 3-day strands on @MeetEdison robots, offline coding for young children, school gardens, and social insect sciencing! 
Everything you need to reflect and refine your teaching practice! Experience new lessons from the student perspective while still wearing your teacher hat. Southern Arizona teachers walk away from workshops and institute strands with the materials and supplies they need to immediately engage their students.
Each workshop has a  $75 registration fee
and offers 18 recertification hours
For more information click the links below or
StemAZing Project Website
June 1-3, 2021 – 

PLAY-TO-CODE FOR TECHNOLOGISTS IN THE MAKING

 – OFFLINE GAMES, STORIES, & KINESTHETIC CODING Virtual via Zoom – For PreK-2nd Grade Teachers
 June 1-3, 2021 – WILD ROBOTS FOR ALL AGES: MEET, CODE, AND ENGINEER EDISON ROBOTS INSPIRED BY ROZ Virtual via Zoom – For 3rd-12th Grade Teachers
June 8-10, 2021 – 

BUG BEHAVIOR AND BEYOND

:

SCIENCING WITH INSECTS IN THE ELEMENTARY CLASSROOM  Virtual via Zoom – For K-5th Grade Teachers
 June 8-10, 2021 – WIGGLE, WEED, AND GROW: USING SCHOOL GARDENS TO CULTIVATE STEM MINDS  Hybrid – In-Person and Virtual via Zoom – For PreK-12th Grade Teachers